STONE REAL ESTATE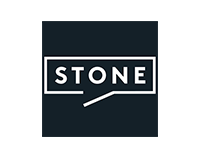 PODIUM LEVEL / SHOP T1-6 & T2-1
PHONE
(02) 8866 1500
OPENING HOURS
Monday:8.30am - 5.30pm
Tuesday:8.30am - 5.30pm
Wednesday:8.30am - 5.30pm
Thursday:8.30am - 5.30pm
Friday:8.30am - 5.30pm
Saturday:9.00am - 2.00pm
Sunday:Closed
WEBSITE
SOCIAL


ABOUT US
Stone Real Estate Beecroft is an award-winning / market leading real estate agency with offices in Beecroft, Epping and Castle Hill.

At Stone, you'll find we do things differently, smarter and more efficiently. We're able to achieve great results, faster. With our up-to-the-minute database, we know whre and who your current buyers are.

We also find those outside your area with a view to moving in, resulting in more buyer competition and therefore increased sales prices.

Our greater insights leasd to a smarter marketing campaig. Rather then a 'blanket' approach, we streamline it specifically to your target audience. We're also able to tailor it as we go along based on our weekly buyer statistics. So rather than a lump-sum payment up front you only spend what's essential - and what works - on your marketing campaign saving you valuable money.
With our wider network, sharper market intelligence an aligned goals, our expert sales, maketing and customer service teams work together to achieve the best result.

We're for prosperity across the board, and it's why we do what we do, with transparency every stop of the way. At Stone, our door's always open.
FIND ON CENTRE MAP
CENTRE MAP
MORE STORES & SERVICES

DELIGHT HOMEART
GROUND LEVEL / SHOP NO TG-12
OPEN TODAY 9:00am - 6:00pm
see details

BEECROFT NEWSAGENT
GROUND LEVEL / SHOP NO TG-7
OPEN TODAY 9.00am - 5.30pm
see details

PRICELINE PHARMACY
GROUND LEVEL / SHOP NO TG-14
OPEN TODAY 8.30am -7.00pm
see details